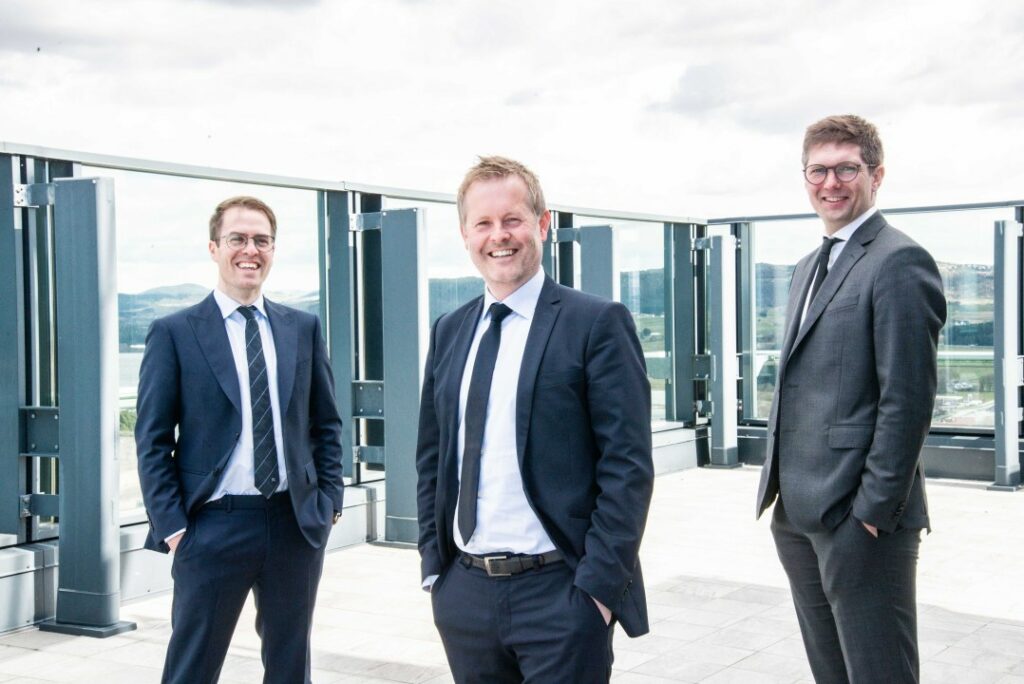 Hi Lars! Thank you for taking the time to share some of your thoughts around decision theory and legal disputes.
Thank you for reaching out! Thanks also for your risk assessment tool and for the always fruitful discussions regarding decision theory.
You're a partner at the law firm Bjørnsen, specialists in construction contracts, offshore projects, and managing the legal disputes that sometimes arise from such projects. At Bjørnsen you've had an interest in decision analysis and litigation risk assessments for some time. Tell us a little bit about that!
That's right, our concept and everyday aim is to serve our customers as a specialist firm, handling counselling and disputes for our clients who are mainly in the construction industry, working with on- and offshore projects and real estate (developers and property builders).
Our typical clients require efficient risk handling within complicated construction and industrial contracts etc. At the same time, they rely on strong and trustworthy business relations and therefore have to deal with somewhat complicated risk analysis in a highly structured and professional manner.
In our experience, tools for handling and communicating such risk analysis are helping us give clear guidance and recommendations when involved in our clients' cases.
Using Eperoto's tool, and decision theory in general, means that you and your colleagues need to provide probability assessments. Many disputes contain uncertainties. It is impossible for you as a lawyer to truly know – for example – what impact the opposing parties' expert witness will have on the court or tribunal. Are you comfortable, despite this, in making assessments around the potential outcome of a case?
We always have to evaluate our clients' cases with the potential «unknowns» as a factor. We always look to have a transparent discussion about this with our client, so that we have a common understanding regarding the risk assessment «tolerance». Sometimes this can be handled in regard to numbers, an example could be that we state a 60/40 percent winning chance but with a +-10 percent tolerance of uncertainty. »
Decision theory includes some concepts that are both simple, but at the same time a bit abstract. One such term is the "expected value" or the "average value" of a case, which is often related to a potential settlement value. How does decision theory and these type of quantitative risk assessments resonate with the actual the stakeholders of the dispute, with your clients?
When communicating with our typical clients, they often relate better to the evaluation of the case when we bring actual numbers into it, as the clients' CFO, or similar, often join in when we have these discussions. By performing such an analysis, we therefore get a wider common understanding of what a proper settlement value may be at the time, rather than concluding solely based on more or less discretionary case arguments.
Lawyers are sometimes reluctant to discuss probabilities using numbers. It's not uncommon to hear that this is because clients get overly attached to such assessments. What are your thoughts around this?
Bringing in numbers can be more relatable, but we still emphasise that there is almost never a «clean» or certain conclusion within our recommendations and/or evaluations. Therefore, we highlight that the numbers should be interpreted more as a better means of communication rather than the sole means on which to base a legal decision. We still handle the legal crafting ourselves. We also carefully think through when the best time is to present the numbers to our clients.
Final question: Will a good lawyer win all his or her cases?
I believe you cannot solely answer this in terms of winning or not. It all comes down to creating or bringing clarity to the parties on what their legal positions are – and based on this bring about the best possible solutions for our clients. On that note – where there is a better overview and clarity of the dispute, then the better lawyer will more often recommend pursuing matters where the possibilities for a win are high, and vice versa, with the decisions based on what risk exposure that is present in the cases. In this process it's good to have the Eperoto tool. »
Thank you for sharing your thoughts, Lars!
Follow us on LinkedIn, to be up to date regarding risk analysis in litigation.
Book a 30-minute online demo session where we will show you how to use the Eperoto tool in real legal disputes.